Try Sophisticated Cloud Business Application Free For 30 days
Only $30 / user / year afterwards
SIGN UP NOW
Bridge the gap between IT and the business
"Set up an IT system that's simple, efficient, runs like clockwork and is completely personalized to your company's needs."
Incident Management
Resolve tickets raised via email, self-service portal, phone, or in person. Track, prioritize, assign, and automate resolution processes to drive efficiency.
SLA Management
Set multiple SLA policies for creating task deadlines based on different business hours or ticket categories. Easily resolve tickets based on priorities, and automate escalation rules to communicate about SLA violations.

Knowledge Management
Create solutions for your incidents, automatically convert it to knowledge base articles, and improve productivity by responding to similar requests with canned responses..
Service Catalog
Offer multiple services for different departments through the user-friendly service catalog so users can place and receive requests in no time.
Automation
Set up simple automation functions as well as leverage the built-in capabilities to handle all your manual efforts. Prioritize, categorize, assign and close tickets, send for approvals, and notify agents and users automatically.
Self-service Portal
Enable users to look up solutions from the knowledge base even before raising tickets for their issues, and let them raise requests directly from the support portal that can be customized reflect your brand's identity.
Team Huddle
Start a conversation with your teammates from within a ticket. Collaborate better with a simple chat-like UI – highlight ticket information, tag a fellow agent or reply to a message.
Why Freshservice ?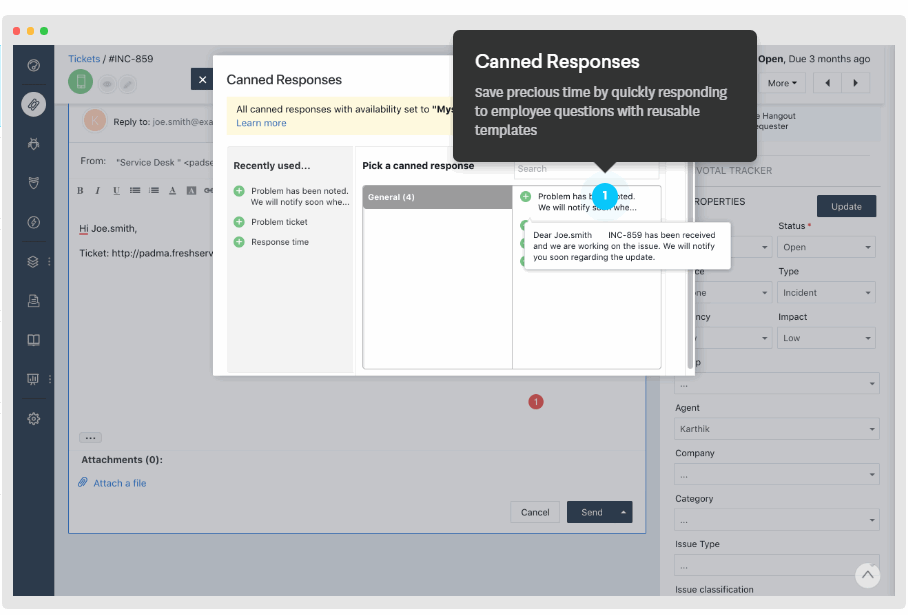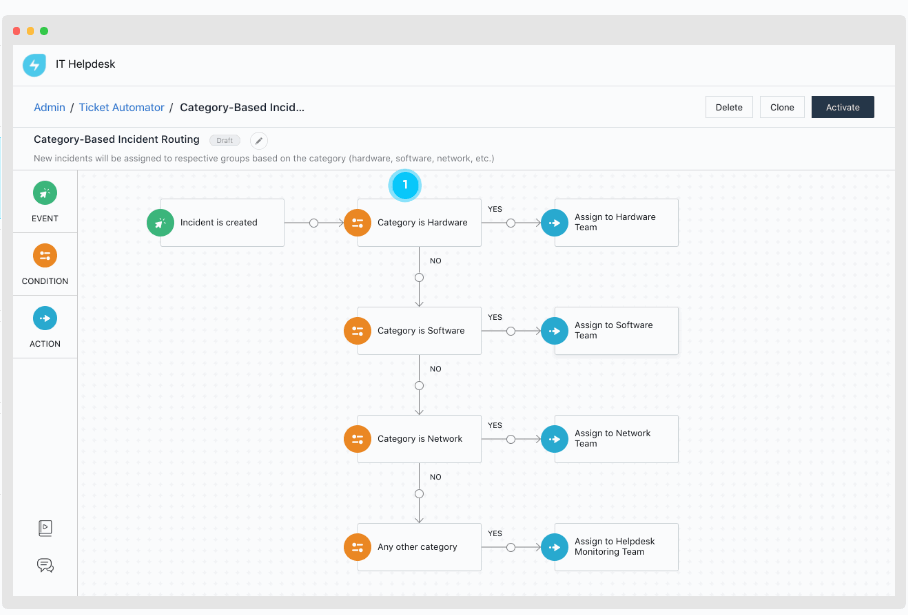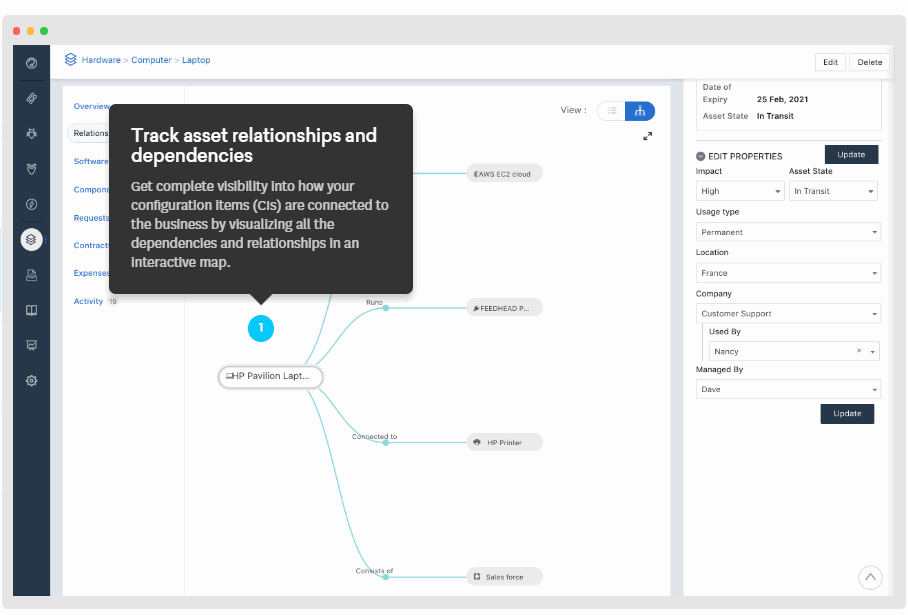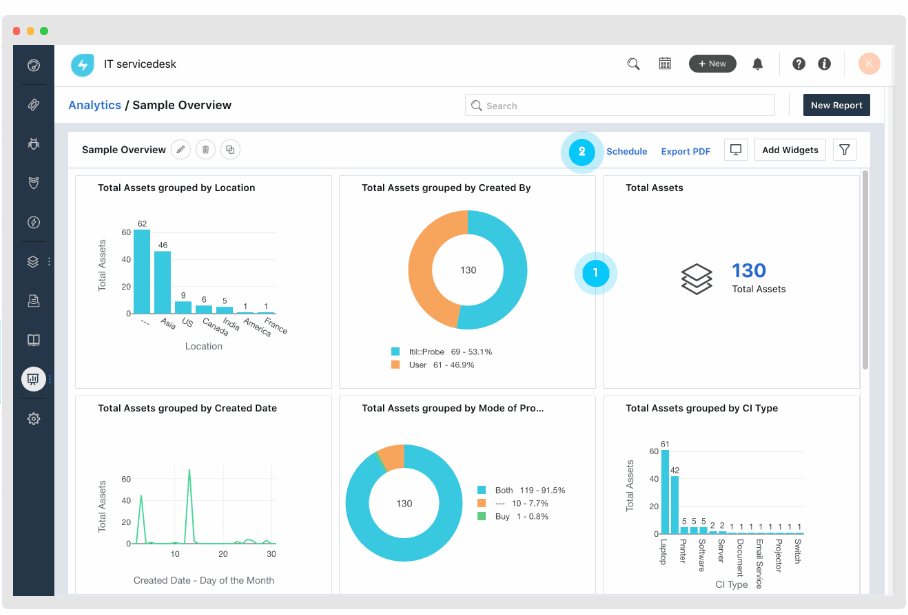 Sign Up for Freshservice today